The Canadian Vaccination Evidence Resource and Exchange Centre (CANVax) is an online database of curated resources created to assist Canadian health professionals seeking evidence-based information that supports planning, promotion and acceptance of vaccination programs.
---
Who is CANVax for? 
Deliberately Canadian in its focus, CANVax delivers current immunization knowledge in one place to save time and effort for individuals and organizations in Canada's public health sector.  All the information available on the CANVax website is expert-reviewed and, in many cases, contributed by well-known, highly respected Canadian researchers. 
Canada's Trusted Online Source for Vaccination Information: Managed by the Canadian Public Health Association, CANVax is the online source you can trust for up-to-date, evidence-based, expert-reviewed information on vaccinations that is relevant to you as a Canadian health professional.

Designed for Time-Crunched Professionals in Public Health: Available 24/7, CANVax is a one-stop-shop for Canadian health professionals. You'll save time and energy with the immunization information you need at your fingertips.

Practical Tools To Guide, Support and Inform Your Work: CANVax collects, curates and creates tools and other evidence-based content to support the development, administration and delivery of front-line vaccination programs.
CANVax is important, now more than ever, to address growing challenges and serious consequences of delaying and/or refusing to accept recommended vaccines. Although significant steps have been made in the development of evidence, resources and strategies to identify and address the challenges faced in improving vaccine acceptance and uptake, not all resources are made easily available and accessible to support public health professionals' growing needs.
Whose resources do you host?
We host both third-party resources (with permission) and our own resources. CANVax content and resources are regularly reviewed and updated to ensure the site continues to meet the needs and expectations of its users. Resources, products and tools curated for the website, both Canadian and international, are reviewed by the CANVax team prior to inclusion.
If there is a resource you would like to see featured on our site, please let us know.
Links from this website to other resources does not necessarily imply endorsement; they are for information only.
Who created CANVax?

CANVax has been developed and managed by a dedicated team at the Canadian Public Health Association. Production of CANVax has been made possible through funding from the Public Health Agency of Canada. The views expressed herein do not necessarily represent the view of the Public Health Agency of Canada.  

Partners of CANVax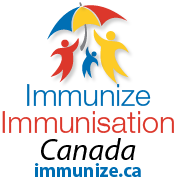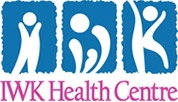 ​​​​​​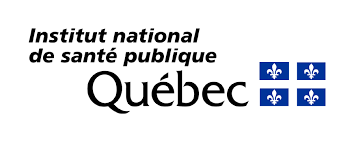 CANVax is a proud member of the Vaccine Safety Net
The Vaccine Safety Net is a global network of websites, evaluated by the World Health Organization, that provide reliable information on vaccine safety.
To learn more, visit Vaccine Safety Net.
---